Our services
To us, empathetic medical care, easy accessibility and excellent service are paramount.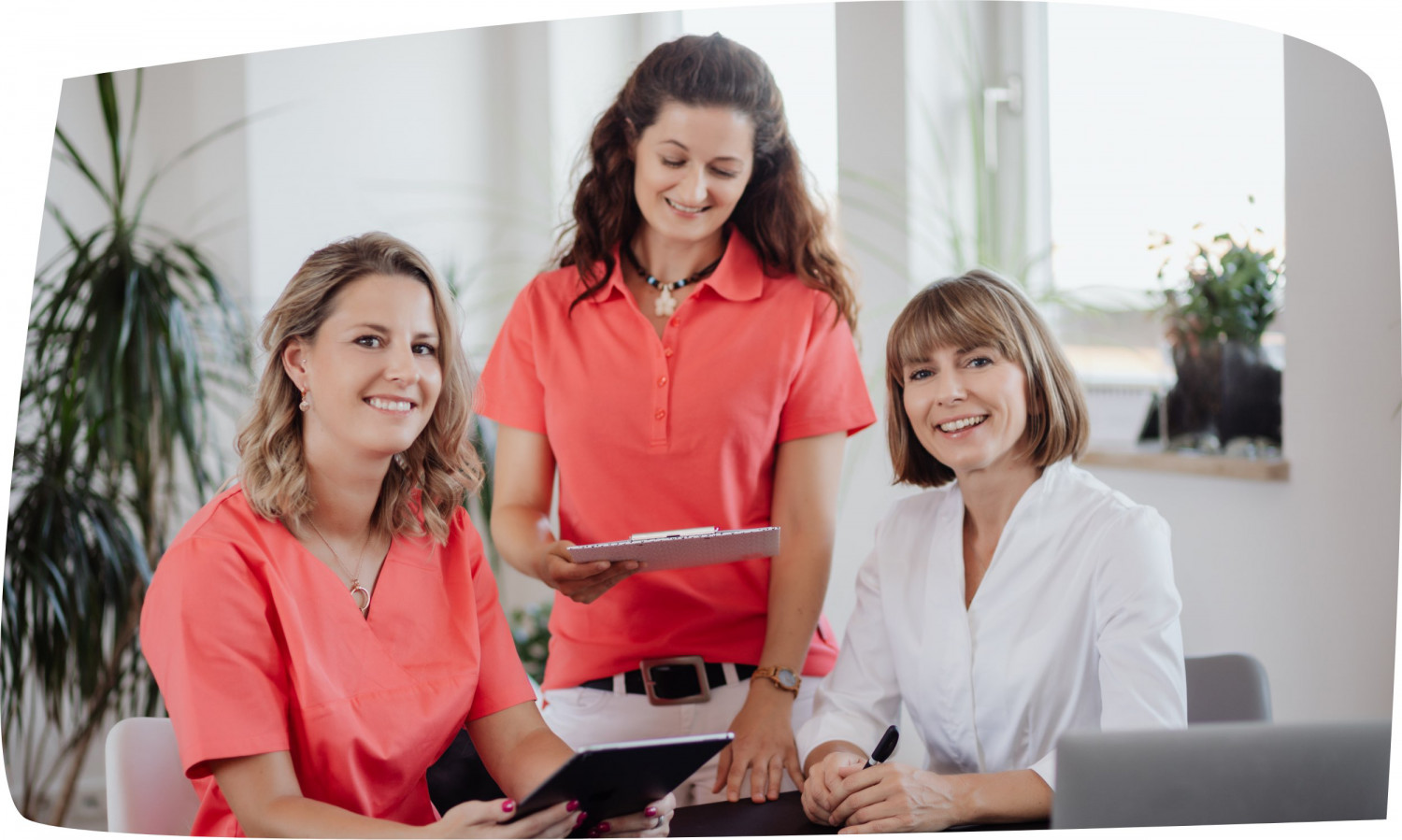 Special services
In addition to the conventional services offered by other paediatric practices, we offer the following:
Comprehensive vaccination advice
Travel medical advice and vaccinations
Sleep consultations
Consultations on development, behaviour and upbringing
Ultrasound examinations (e.g. abdomen, hips)
Video consultations
Emergency accessibility
Separate nursing room for healthy babies
Isolation room for highly contagious diseases
Space to leave pushchairs on practice floor
Consultations in English
Private patients
Naturopathic treatments
As part of my preventative and treatment approaches, I use methods that incorporate natural resources. This includes hydrotherapy (e.g. wet packs, therapeutic lavation, treading water), herbal remedies, lifestyle design (sleep, relaxation, meditation, mindfulness), nutrition (including impact on the intestinal microbiome) and exercise. The aim of this is to activate the self-healing capabilities and stabilise the body's own regulatory mechanisms.
Medical hypnosis and hypnotherapy
Hypnosis is an attentive, inward-directed state. To achieve this state, patients are put into a trance. While playing, children can easily switch between waking consciousness and a trance state. It is also possible to induce a state of trance in most adults. Through this state, we can gain access to the unconscious and can work with positive suggestions or images, for example.
Areas of application include pain relief during medical procedures (e.g. vaccinations), positive influence during anxiety-inducing situations (e.g. exams), processes of letting go, finding and development of resources, deep relaxation and regeneration (e.g. for parents at the limit), birth preparation, relief of physical complaints, promotion of healing processes and the restructuring of unhelpful patterns or emotionally stressful events.
During these sessions, you and your child will have full control over the situation, be able to communicate and can leave at any time.
Travel medicine
The world is our playground and nowadays travel possibilities are endless!
Our top priority is your family's health before, during and after your trip.
We offer comprehensive travel medical advice, so that you can really enjoy your trip and come home feeling relaxed and healthy.
At the end of the consultation you will receive a personal travel medical consultation record that contains all the important information that you will need. Please remember to bring the vaccination cards of all traveling family members to your appointment, as well as detailed information about your travel itinerary and any activities that you have planned.
We are looking forward to helping you get ready for your trip and wish you a safe journey!